In Memory
Sally Miller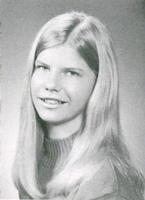 Go here to see Sally's testimony: https://hope360.org/sally/
Sally Beal, 67, North Mankato, MN went to her eternal home on Saturday, July 7, 2018 after a 2 year struggle with cancer.
Sally was born Marcella Mae Miller to Leonard and Lucille (Muellerleile) Miller on their 13th wedding anniversary, May 16, 1951. She was the ninth of fourteen children. Sally graduated from Mankato High School in 1969 with the greater share of classmates as "friends". She attended and graduated from Mankato State University while working for Bachman's Floral, Midtex, Valley Bank of North Mankato and then Taylor Corporations.
Visitation will be Saturday, July 14, 2018 from 3:00 p.m. to 7:00 p.m. at Northview-North Mankato Mortuary and Sunday, July 15, 2018 from 12:30 p.m. to 2:00 p.m. with a service beginning at 2:00 p.m. also at Northview-North Mankato Mortuary.
Sally married John Beal at ISJ Hospital on Jan 22, 1972. She loved and cared for John for 43 years. After working 30 years for Taylor Companies she retired on May 1, 2015 planning to stay home and care for John who then passed away on May 3rd, 2015. Her focus then shifted to helping care for John's mother Cyrilla Beal. For the next 10 months Sally searched and prayed for the what would be her next adventure when she was given a cancer diagnosis. Sally then went into her two plus year journey of living with cancer.
Sally loved crafting, specifically crocheting, she played softball and went on her annual weekend retreat with her NitWit friends. She was very involved with her friends of faith and helped organize "Sisters in Grace" in Mankato. She loved the Lord Jesus and could not wait for her day to go Home to be with Him. Sally lead many on their walk with Jesus and was truly loved by family and friends.
Sally is survived by four brothers, Tom (Joey) Miller, Ed (Sandy) Miller, both of Elysian, MN, Tony (Becky) Miller, Mankato, MN, Dennis Miller, Cleveland, MN and eight sisters, Mary (Dean) Wrucke, Daytona Beach, FL, Peg Johannsen, St. Clair, MN, Rita (Lee) Ulferts, Brooklyn Park, MN, Gerri (Kevin) Hermanson, Kasota, MN, Donna (Neal) Cutler, Heber City, UT, Barb (John) Hanson, Terri (Dennis) Wasinger and Julie (Tom) Hiniker all of Mankato, MN. Brothers-in-law, Bob (Susan) Beal, Four Seasons, MO and Dan Beal, Minneapolis, MN. Sally had many treasured nieces and nephews and grand nieces and grand nephews.
Sally was preceded in death by her husband, John Beal; parents, Len and Lucy Miller; brother, Timothy (George) Miller; sister-in-law, Linda (Timothy) Miller; brother-in-law, George Johannsen, brother-in-law Dale Baker and parents-in-law, Bill and Cyrilla Beal.
http://www.mankatomortuary.com/sitemaker/sites/Mankat1/obit.cgi?user=78060931_SBeal