In Memory
Ann Tryhus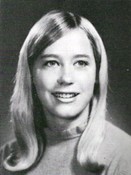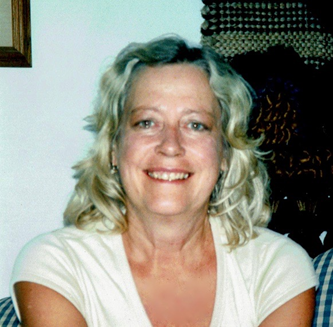 Ann (Tryhus) Sovell of Elko New Market, MN, 68, passed away peacefully on April 13 th , 2019, surrounded byher husband and children, after more than a decade battle with early-onset dementia.

Ann Tryhus grew up in Mankato, MN. She graduated in 1969 from Mankato High School and in 1973 from
Mankato State University. Ann student taught in Switzerland, taught kindergarten in Farmington and
Lakeville, and Early Childhood Family Education in Northfield. She retired in 2006 shortly before Early Onset
Alzheimer's disease started transforming her life.

Ann met her husband, Nick, of 44 years in January 1972 while she was working in the Registrar's Office at
Mankato State and registered him for graduate school. Nick had recently returned from Vietnam and was
immediately smitten by such a beautiful woman. They were married on June 14, 1975 in Mankato and
moved to a hobby farm near Lakeville, MN in 1977. Their own piece of paradise, Annie loved taking care of
her 40-year old horse, Brandy, her Golden Retrievers, and many types of birds.

Ann was preceded in death by her parents, Roy and Mary Tryhus of Mankato; sister, Katie Carmichael of
Denver; Brother-in Law, Tim Sovell of Burnsville/Marshall; In-Laws Max and June Sovell of Marshall, along
with many others.

Ann is survived by her husband, Ron "Nick" Sovell; son, Nicholas (Kelli) Sovell of Elko and their daughters,
Lillian, Cora and Mabel; daughter, Kelly Sovell (fiancé, Jason Brown) of Golden Valley; brother, Steve (Patti)
Tryhus of Rapidan; sister, Sally (Chuck) Reams of Grand Junction, CO; sister, Mary Lynn (Lee) Schwanke of
Puerto Morelos, Mexico; and many in-laws, nieces, nephews and friends.
A special thanks to the wonderful caregivers at Kingsley Shores, who cared for Annie since July 2015.
Memorials preferred to Alzheimer's Association of MN/ND and Ecumen Hospice.

Annie's family and friends will gather together for a Celebration of Life Service at 11:00 am Friday, April 26,
2019, at Prince of Peace Lutheran Church in Burnsville with a visitation beforehand, starting at 10:00 am.
The Celebration of Life will continue at the End Zone Restaurant in Elko New Market, MN from 1:30 pm to
4:00 pm, all are invited. Please see her CaringBridge site for an expanded obituary, photos, and videos.