In Memory
Colleen Foster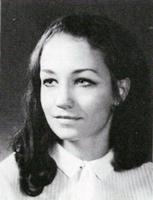 Colleen M. Foster
July 13th, 1951 - April 15th, 2021
---
Trailblazer and pioneer. Creator of rituals, sumptuous meals and desserts, and memorable experiences with family and friends. Professor. Global citizen. Astute information seeker and communicator. Fearless adventurer. Generous daughter, step-daughter, sister, cousin, aunt, friend, teacher, and colleague to many across the world. These are just some of the ways to describe the indescribable life and impact of Colleen M. Foster.
Colleen was a results-oriented marketing and communications expert, specializing in strategic planning, environmental sustainability, agriculture and food, and related businesses and services. Her experience and skills enhanced the development of both multi-national corporations and small businesses as well as a broad range of entrepreneurial activities in the United States and Asia-Pacific region.
Colleen was a citizen of the world, having lived, worked, and studied in Japan, Hong Kong, Taiwan, China, Indonesia, and Afghanistan. Her special personal interests included culinary research and studying the relationship between food, culture, and travel. She held a Master's Degree in International Marketing and Applied Statistics. She also studied at the Culinary Institute of America, the Cordon Bleu in Paris, and various other culinary education situations. Since 2014, she served as the Associate Professor of Practice, Chair of the Business Department, and MBA Program Director at the American University of Afghanistan (AUAF). She was deeply fond of and committed to her AUAF students and colleagues, who remember her for her inquisitiveness, extraordinarily diverse skills, generosity of spirit, and optimism.
Colleen made a tremendously positive impact on our lives. Her example, generosity, empathy, and indomitable spirit leave an indelible imprint on us all.
It is with tremendous sadness that we inform you of Colleen's passing on 15 April, in Minneapolis. Her lifelong friends, Donna Tremmell, Mary Ann Boe, Greg DeWitt and nephew Paul Foster, were by her side. Colleen's accomplishments and contributions to the lives of her family, friends, students and professional communities were prodigious.
Colleen did not want a funeral. In order to give expression to our grief while respecting her wishes, please consider a donation to the Professor Colleen Foster Memorial Scholarship at the American University of Afghanistan or Animal Ark. Links to both are included here, https://www.mykeeper.com/profile/ColleenFoster/
Colleen's example, generosity, empathy and indomitable spirit leave an indelible imprint on us all.