In Memory
Lee Nelson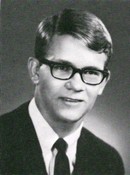 Lee W. Nelson
Born in Zumbrota, MN on Aug. 10, 1951
Departed on Mar. 11, 2008 and resided in Farmington, MN.

Nelson, Lee W., age 56, of Farmington, passed away unexpectedly. Preceded in death by his parents. Survived by loving wife of 35 years, Cheryl; son, Matthew; daughter, Jessica; 3 sisters, Darlene Nelson, Jeanne (Randy) Henegar and Donna (Lance) Quick; father and mother-in-law, Donald and Alice Hart; sister-in-law, Cathy (Brian) Hendrickson; brother-in-law, Tom (Cathy) Hart; nieces, nephews and friends.