In Memory
Steve Luegge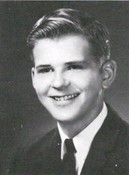 Steve R. Luegge, age 67 of Shakopee, MN, passed away on Saturday, July 21, 2018 at the University of Minnesota Medical Center, in Minneapolis, MN.
Steve was born on December 14, 1950 in Mankato, MN the son of Robert and Ann (Zuhlsdorf) Luegge.
Steve was a workaholic and worked for CenterPoint Energy for 44 years. He enjoyed the outdoors, mowing lawns and fishing when he had time. Steve was a loving husband, father and grandfather who enjoyed family time.
Survived by wife, Nancy; daughter, Beth (Jay) Buckentine; son Eric; granddaughter, Luca Buckentine; father, Robert; sisters, Linda (Lynn) Pettis, Brenda (Mike) Moret; many other beloved extended family and friends. Preceded by mother, Ann.
http://www.mcnearneyfuneralhome.com/obituaries/Steve-R-Luegge?obId=3161989#/obituaryInfo