In Memory
Rita Lorentz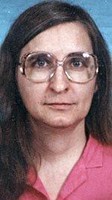 Rita Louise Lorentz Peterson
BRADENTON, FLA. — Rita Louise Lorentz Peterson, 59, of Bradenton, Florida, died Feb. 23, 2010, at a hospice in Bradenton.

Memorial Mass will be 11:00 a.m., Saturday, March 13th, 2010, at Holy Rosary Catholic Church in North Mankato, with Rev. Peter Nosbush officiating

Rita is at peace after a two-year battle with cancer. A Memorial service was held in Florida on February 26th, 2010, at Rita's favorite lake shore in Myakka City.

Rita was born June 30, 1950, in Mankato, MN. She grew up in North Mankato and graduated in 1969 from Mankato High School. She then went to South Central Vocational School.

Rita moved to Florida in 1974 and worked at a Sarasota bank for 18 years doing accounting & book work.

Rita is survived by her children, Melissa of Myakka City, Fla., and Johnathan of Bradenton, Fla.; mother, Doris (Kalbow) Lorentz of North Mankato; sisters, Jean (David) Batalden of Northfield, Deborah Lorentz of Bradenton, FL, Nancy (Dennis) Wilson of Amboy, Rosetta (Steven) George of North Mankato and Rochelle (Mike Lane) Lorentz of Lake Crystal; brothers, Gerard Lorentz of North Mankato and Douglas (Tamie) Lorentz of Madison Lake; and many nieces, nephews, aunts, uncles and friends.

Rita was preceded in death by her father Roman (Romie) Anton Lorentz in 1989 and niece Sarah Joy George in 1982.