In Memory
Carlene Broden (Boyle)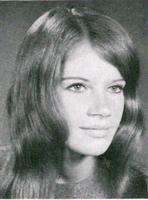 Carlene Shirley Swanson-Boyle, age 70 of Buffalo, passed away March 2, 2021.
She was born on January 30, 1951 in Mankato, Minnesota to Carl and Shirley (Van Dyke) Broden. She graduated from Mankato High School with the class of 1969.
Carlene lived in Hawaii for a brief time, enjoying the sunshine and beaches. She eventually moved back to Minnesota, where she was joined in marriage to Michael Swanson, and then later was remarried to Robert Boyle. In her final years she spent a lot of time traveling back and forth between Hawaii and Minnesota.
She was a free spirit and liked spending time in nature. She traveled to many state and national parks and enjoyed all the outdoors had to offer. Carlene would hike, camp, and fish with her family and friends.
Carlene was known for her high energy personality and outgoing nature. She easily made connections and could talk to just about anyone. She cherished her long-term friendships and cared for her friends as if they were her own family. Her generous heart and loving personality made her "everybody's Mother".
Carlene owned and operated Carlene's Custom Creations in Rockford and Buffalo. She had a creative and artistic mind, and could make just about any craft her customers wanted. People also looked to her to mend and sew clothing items because she was such a talented seamstress. She also owned and operated Heel and Toe Dance Studio in Rockford, teaching youth of all ages how to dance. She was an energetic, fun, and dedicated teacher, which allowed her to run her studio for over 20 years.
She is preceded in death by her parents, Carl and Shirley; and brother-in-law, Jim Ostermeier.
Carlene is survived by her children: Daniel Swanson, Darren (Janine) Swanson, David Boyle, and Dawn (Brian Gustafson) Boyle; grandson, Ian Swanson; siblings, Kenya Ostermeier, Caryl (Karl) Darge, and Carl (Barb) Broden; and many other relatives and friends.
A Celebration of Life visitation will be held Friday, March 19, 2021 from 4:00 – 8:00 PM at The Peterson Chapel in Buffalo. In lieu of flowers, memorials are preferred and can be directed to a charity of the donor's choice in Carlene's name.
Funeral arrangements have been entrusted by The Peterson Chapel in Buffalo. Online condolences for the family may be directed to www.thepetersonchapel.com