In Memory
Lois Beckel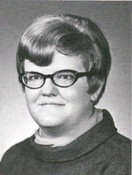 Lois Anne Beckel, 60, born July 22, 1951, died November 27, 2011. A Minneapolis resident, Lois was pursuing her Master's Degree in Early Childhood Development with the University of North Dakota. She was a 1969 graduate of Mankato High School and a 1973 graduate of Mankato State University.
From a very young age, Lois was a champion for children, nurturing their confidence in themselves. A lifelong student and educator, Lois continuously sought to increase her knowledge and assist others in their pursuit of learning. Lois was honored by Minnesota Women's Press in 2002 with the "Change Makers" Award for her work as an early childhood educator. She was a certified diversity and anti-racism counselor/instructor.
Lois was preceded in death by her mother, L. Avonelle Beckel, and leaves behind her father, Robert T. Beckel, 9 siblings and their spouses, along with 17 nieces and nephews and 3 great-nephews.

Her family, along with the more than 1,000 children and adults that she taught in preschool, middle school, high school and adult education classes, will miss her.

Come celebrate Lois' life at a memorial service to be held Saturday, December 3rd at 12 Noon at Walker U.M. Church, 3104 16th Ave., South, Minneapolis. Memorial donations can be made in her name to the White
Privilege Conference, www.whiteprivilegeconference.com.